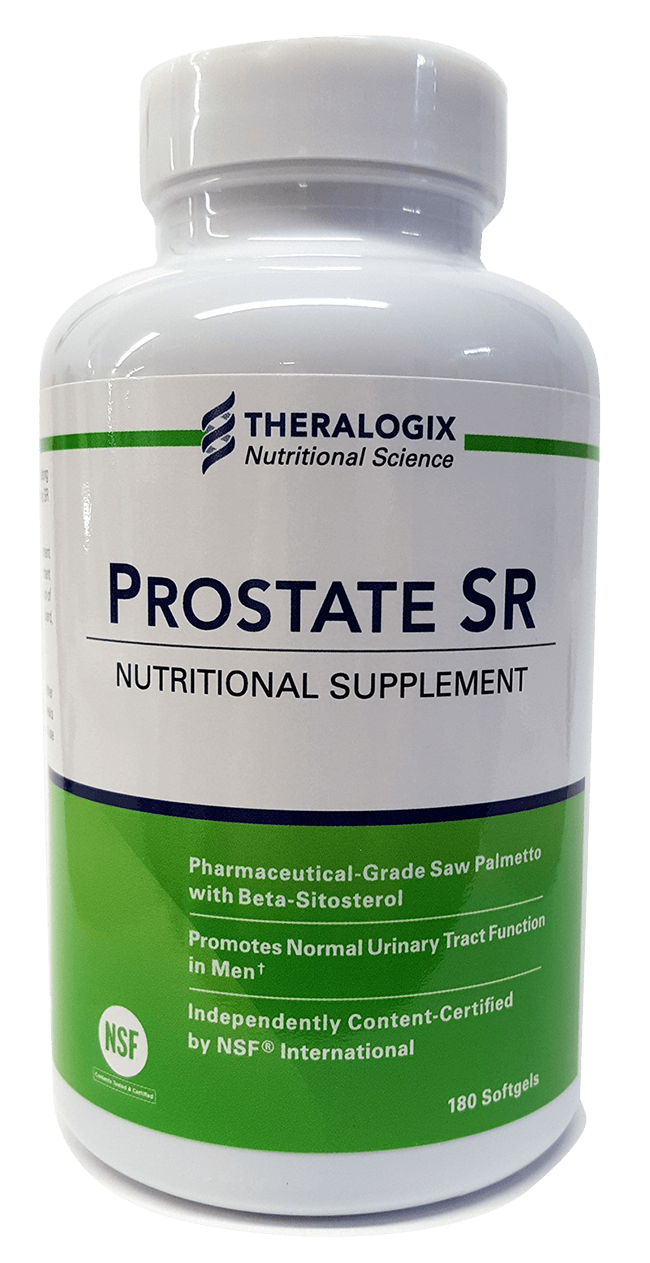 Prostate SR
3.5
Prostate Report
Prostate SR
Theralogix Nutritional Science is the Rockville, Maryland company that has designed and distributed this well-made prostate supplement. If you have read many of the other reviews you know that the most important aspect of the strength and potential effectiveness of a prostate supplement are formula with high level of sterols.
The nice thing about the formulators at Theralogix is that they understand that quite well as this formula demonstrates. While many of the companies try and throw in as many herbs and vitamins as they can in their formula thinking that the consumer will think "more is better," when that is not the case at all. Sure there are many other compounds and vitamins that are important for prostate health (green tea, vitamin D3, selenium, zinc, grape seed, etc.), but the main area of focus is the total amount of sterols.
In the lab Prostate SR did well. Their total sterols score was a very respectable 315mg which is a Top 20 finish. The solid sterols score makes for a very good product that can help you with your prostate issues.
Even though the total sterols count was recorded at 315mg, if you look at their label it claims to have a phytosterols blend of 500mg. So one would expect 500mg of sterols in the product right? No, because if you look at the breakdown of the sterols it shows the main component of the sterols is beta sitosterol at 40%. So 40% means approximately 40mg per 100mg claimed on the label. So the 315 comes in at the right amount base don the label. That is a sign of a good company. Prostate SR cost about $60 for a 180 capsule bottle. Good, solid product.
Prostate SR Supplement Facts