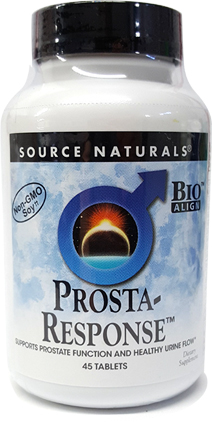 Prosta Response
2.5
Prostate Report
Prosta Response
Source Naturals is a major company in the nutrition field with tons of products sold in top stores around the world. So you would expect them to have a great score. Well they didn't get a fantastic score, but they did a pretty good job with a lab test score of 155mg of sterols per dose.
Even though it recorded a decent score of 155mg per dose, it is well below their label claim. Their supplement facts panel says each serving contains 711mg of Saw Palmetto providing 320mg of free fatty acids. So they claim 320mg and they deliver only 155mg. So not so great compared to what they claim.
The formula does have additional ingredients that are beneficial including Vitamin D3, Vitamin E, zinc and selenium. At a price of $43 - $49 a bottle, this lab score doesn't justify the purchase.
Prosta Response Supplement Facts