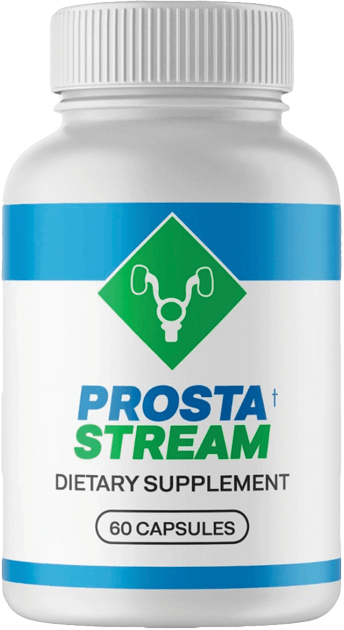 ProstaStream
1
Prostate Report
ProstaStream

They should have named it Prosta Scam! That would have been more accurate. Another set of crooks. Big crooks. Same crew behind many scams. They run these long videos all over the internet for their "miracle prostate pill." It's total horse shit. The "president" and founder of this fantastic company is just a paid actor. The guy in the white lab coat is pretending to be a doctor… He, too, is just an actor. Not a doctor.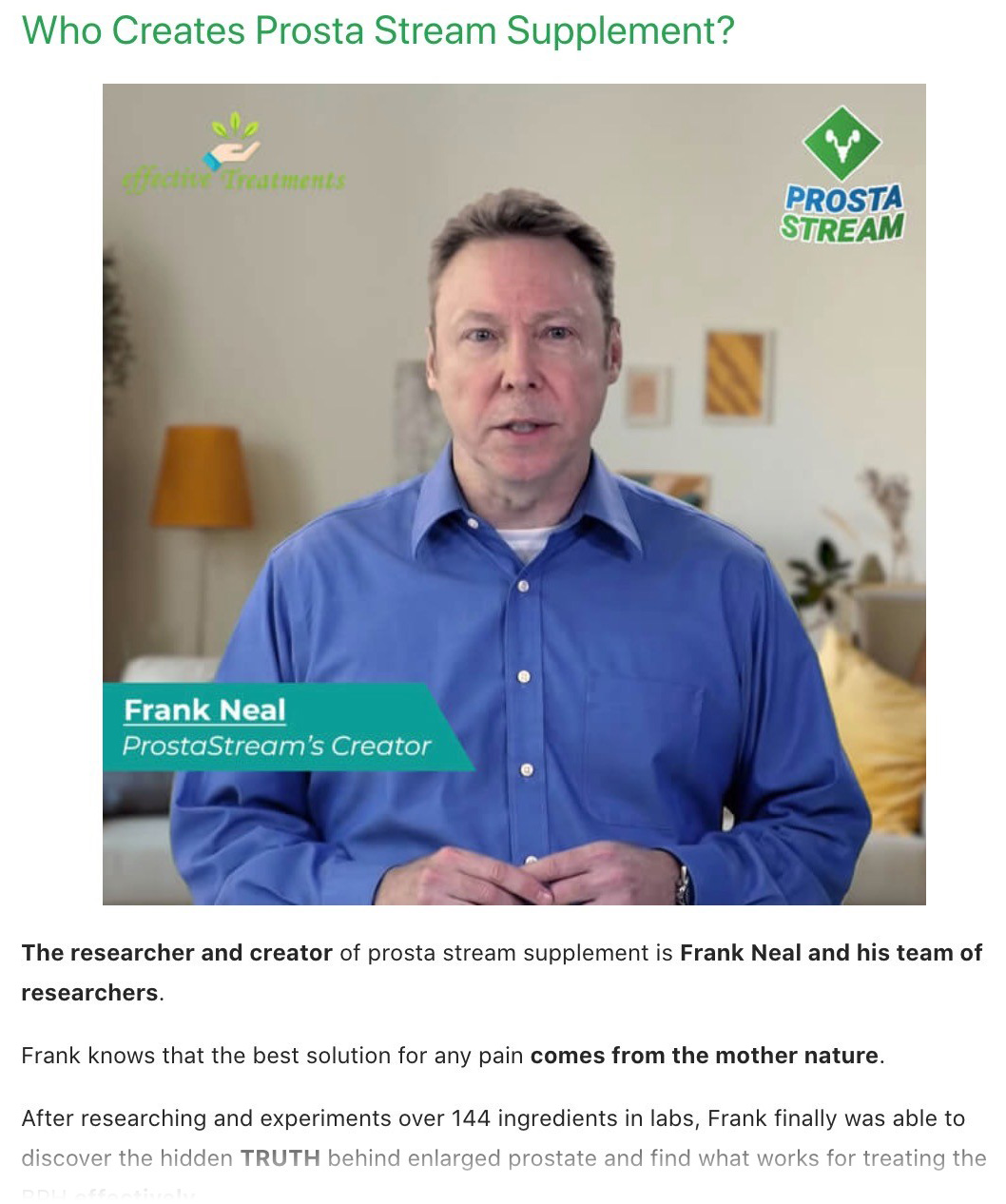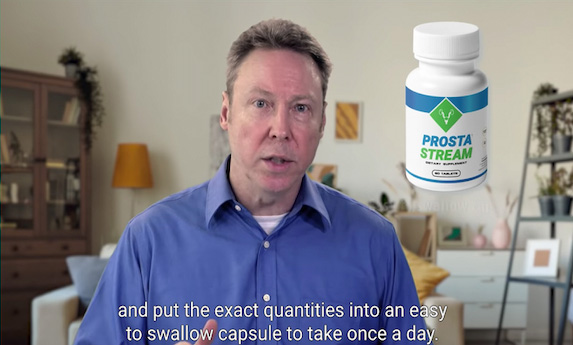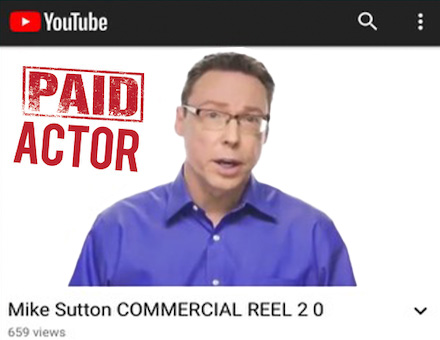 This is actor Mike Sutton pretending to be the president of the
Prosta Stream company. The entire company is a big fraud.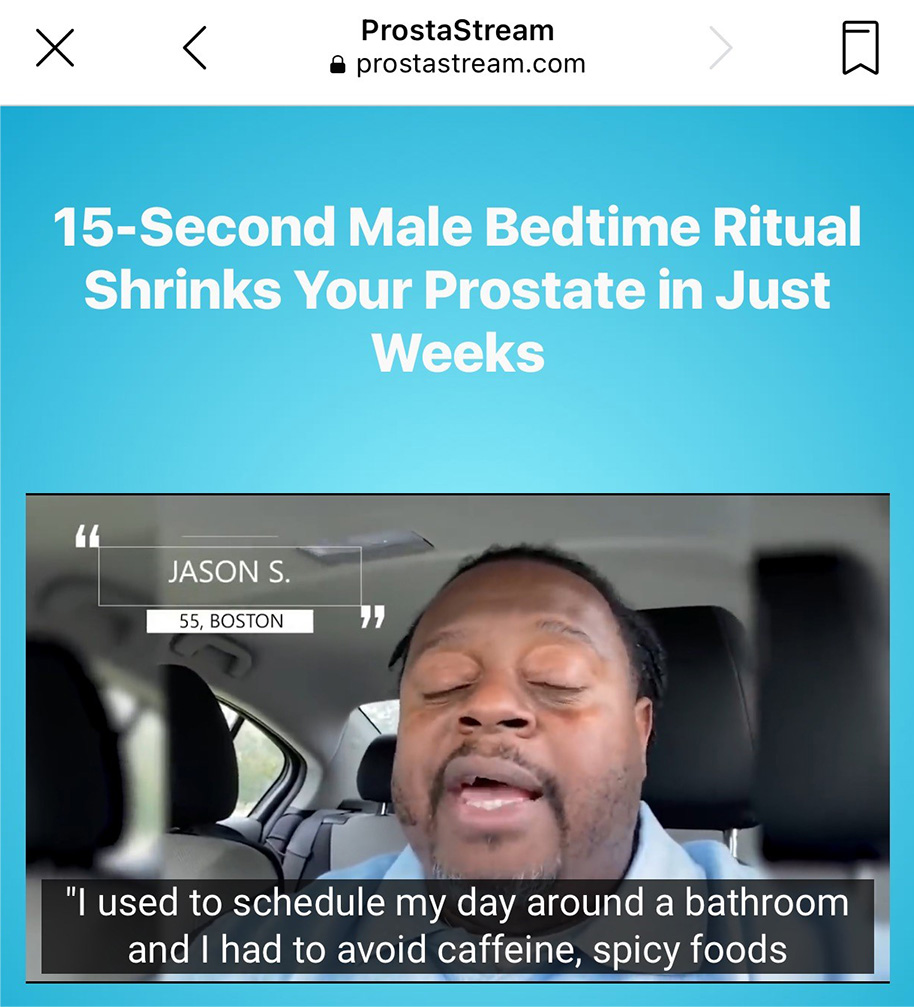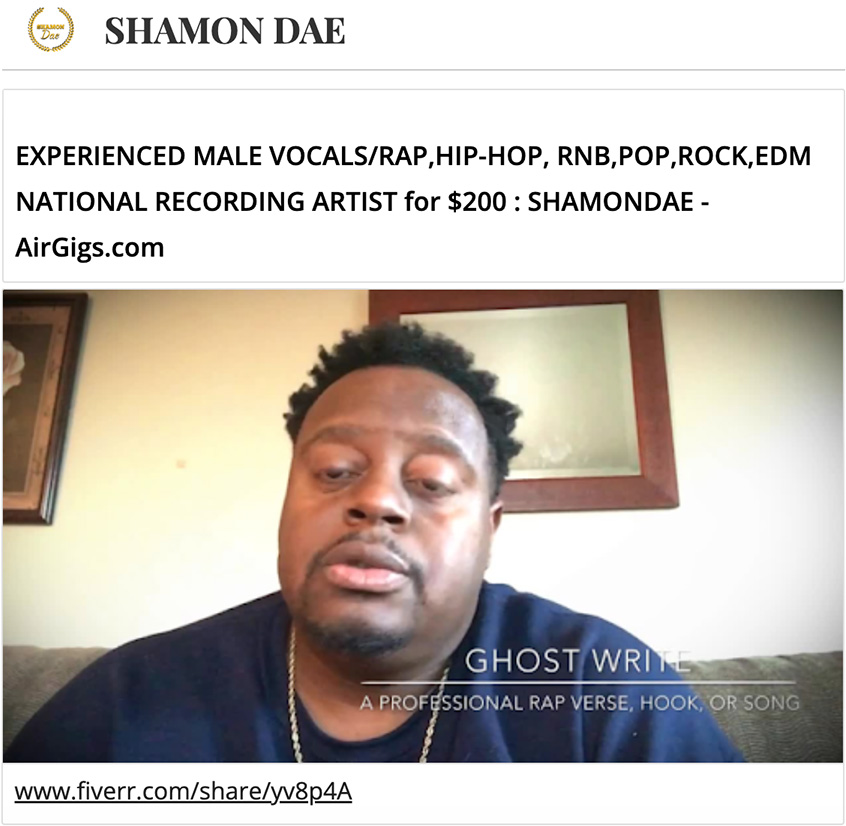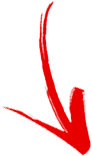 The ProstaStream conmen also use an actor pretending to be a real customer. Jason S. is not a real customer - he is an actor named Shamon Dae. Toss him a few bucks and he'll say anything. Just like Frank Neal is totally fake - this whole company is just a massive scam.