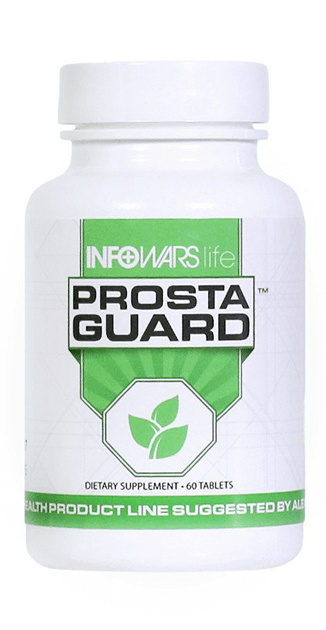 ProstaGuard
3.5
Prostate Report
ProstaGuard
This product comes form controversial media maverick Alex Jones of Info Wars fame. Love him or hate him, many have speculated that his products must somehow be substandard because he is a radio host and not a scientist or nutritional supplement insider.
Well Jones slams all those speculations down the drain with an EXCELLENT lab score, showing he knows how to put a rock solid prostate formula together. The Prosta Guard laboratory test shows it has over 260 mg of Beta Sitosterol and a whopping 614 mg of total Phytosterols. Both are great scores! Even Megyn Kelly would have to give Alex props for his well formulated product.
Bottom line: no controversy here - lab tests don't lie - this is a well made product that destroys many others from around the world, even tops the European products over in Paul Joseph Watson's neck of the woods. Can definitely help you prostate health - and that's a fact - not a conspiracy! Well done Mr. Jones.
ProstaGuard Supplement Facts