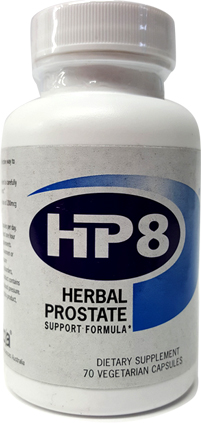 HP8 Herbal Prostate
1
Prostate Report
HP8 Herbal Prostate
HP8 claims to be a "breakthrough proprietary formulation offering a natural and effective way to maximize healthy prostate function". Well, that's only possible if it contains the right dosage of the right ingredients.
Right away I noticed on the label that they don't disclose the amount of Beta Sitosterol or any other ingredients. It's all hidden in their "prorpietary blend". After sending this to the lab, we now know whey they don't want to disclose their ingredients.
Their lab result showed each serving contains only 0.739mg of total sterols ! What a SCAM!!
The kicker is that they sell this product for a retail price of $49.95! This product isn't popular, it is only available online, so you've probably never even heard of it. Not much reason to buy this product based on this lab result or its outrageous price. There are better products available.
HP8 Herbal Prostate Supplement Facts