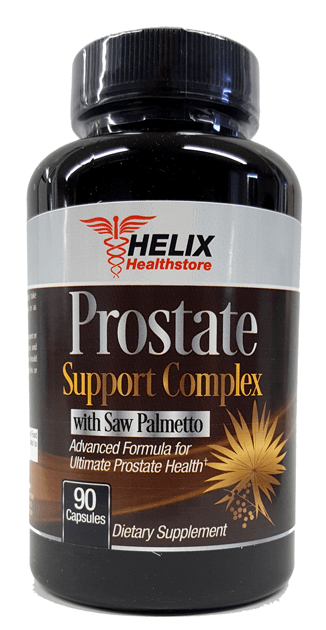 Prostate Support Complex
4.5
Prostate Report
Prostate Support Complex
Most multi-ingredient formulas I have tested tend to have low levels of Beta-sitosterols and a low "total sterol" content. The reason being, many manufacturers and marketers want to throw "everything" into a product so it looks good for marketing. They put in just a tiny bit of "everything" so they can say - "Hey we have everything in our product," so it must be wonderful. Usually they are worthless.

But that is not the case here! This excellent company, Helix Healthstore, located in Deerfield Beach, Florida had great lab test results. They have many quality ingredients in their formula. Their scores on Beta-sitosterol and sterols levels- where great!! Each dose was tested to have 215 mg of Beta-sitosterol and 475 mg of total sterols, which is tremendous. These amounts are above the levels of Beta-sitosterol shown in the clinical trials to reduce problems associated with BPH - so this formula from Helix will definitely help you turn around your prostate problems, jus till the men who took this amount did in the published clinical trials.

As you will see on their label above they also have Zinc, Selenium, VitaminE, and B6. And in their proprietary been their lead ingredient in Quercetin - one of my favorite ingredients for prostate health. Super product!
Prostate Support Complex Supplement Facts