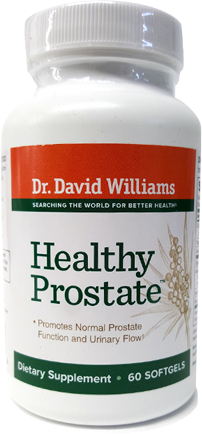 Healthy Prostate
3.5
Prostate Report
Healthy Prostate
For over 20 years Dr. David Williams has produced a monthly natural health newsletter called Alternatives. Distinguished by its tan paper and excellent content, it is one of the most popular and information-packed natural health newsletters in the world. Dr. Williams is a chiropractor and has traveled the globe investigating natural compounds for a variety of health situations, including prostate health.
We anticipated that Dr. Williams product would have some of the highest laboratory tests based on our fondness for his newsletter and his knowledge and experience in the natural health industry. So we were surprised that the lab tests on Healthy Prostate were less than outstanding. Specifically, the total sterol score was a superisingly well below average score of only 82mg. Ouch! That's less than 100mg.
Now the label does not claim huge numbers of sterols, and seems to be designed at levels well below the recommend levels based on published clinical studies. The product is sold only on the Internet and if you buy one bottle without enrolling in their auto ship program it will cost you about $40 a bottle. Seems like a high price to pay for these results. It's a decent product, but there are better values out there.Dr. Williams has a number of other natural supplements which are very good and his newsletter is outstanding in both content and value. Just expected a little bit more from his prostate supplement.
Healthy Prostate Literature: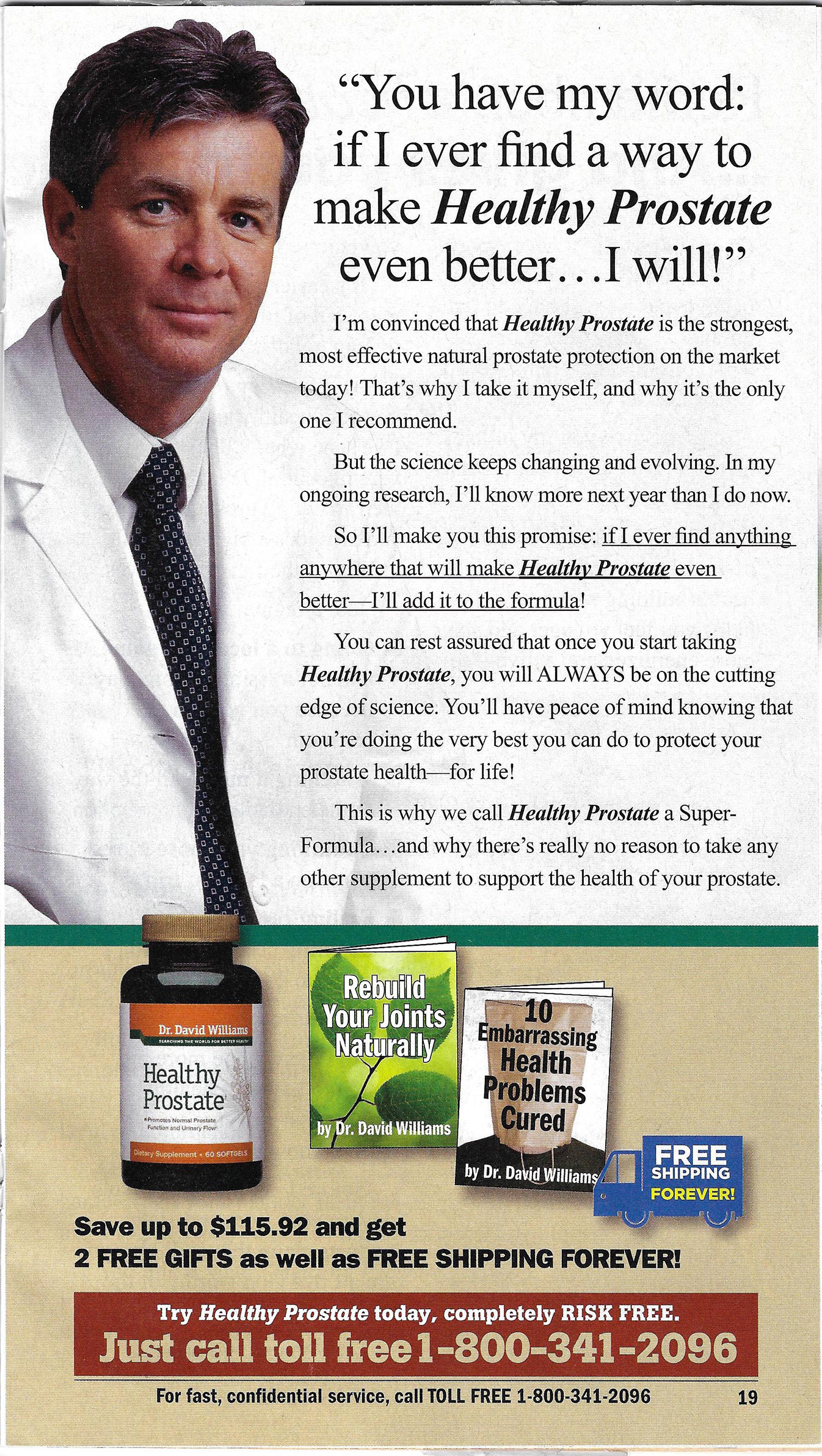 Healthy Prostate Supplement Facts