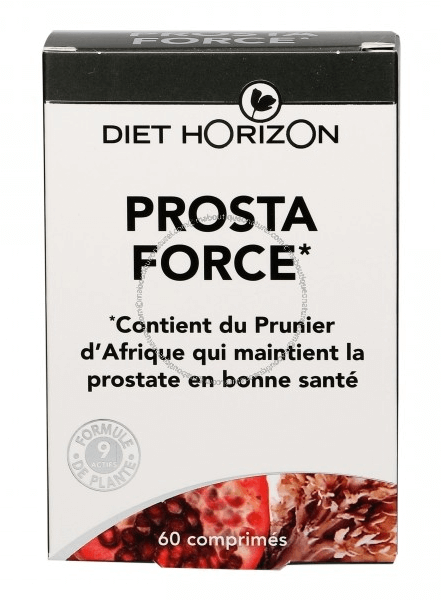 Prosta Force
1
Prostate Report
Prosta Force
Prosta Force by Diet Horizon tried to make a prostate support supplement but ultimately failed in all aspects. They chose to use key ingredients that don't have any sort of effect on prostate health. Specially Maitake, which according to some has demonstrated anti-cancer effects. But it's safe to say that most people who are taking prostate supplements don't have prostate cancer.
This product did not hold up well in the lab, with the the most important ingredient Beta Sitosterol coming in at a dismal 5.46 mg. You'd get more Beta Sitosterol than this whole bottle if you had 2 avocados. This product was a let down.
Prosta Force Supplement Facts
Ingredients: Anti-caking agent: Magnesium carbonate, tricalcium phosphate, mono-, di-, triglycerides behenate, silicon dioxide; Maïtaké, African plum extract, Load agent: Fructooligosaccharides; Quercetin, Pomegranate extract, Nettle dry extract, Sabal palmetto dry extract (Serenoa repens), squash seed oil powder, film-coating agent: hydroxypropylmethylcellulose, stearic acid, microcrystalline cellulose; Lycopene, zinc citrate.