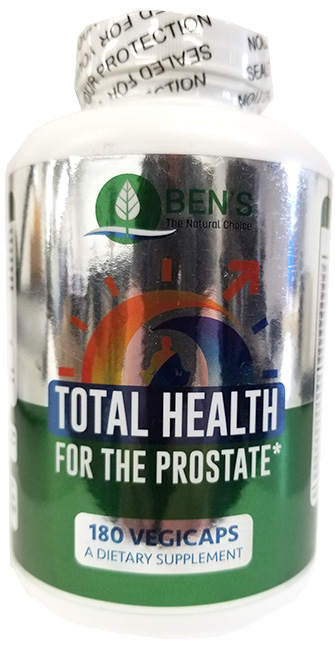 Ben's Total Health For The Prostate
4.5
Ben's Total Health For The Prostate
Ben's Total Health For The Prostate
This super supplement from prostate expert Ben Ong scored extremely well in our independent laboratory tests boasting over 540 mg of the all-important

Beta-sitosterol. The label claims 750 mg of Beta-sitosterol, but 540 is still outstanding. This great score put it at number 3 in our rankings.

Ben has designed a comprehensive formula that requires you to take six capsules a day. Most products require you to take only two or three capsules a day. What is most notable about his pills is the price. Ouch! A one-bottle purchase on his website cost over $109 - that's $109 for one bottle.

The price might be extremely high - but the product is excellent. You are better off to pay the big price and get something that works rather than pay a low price and get a lousy product that doesn't help. There are better deal than Bens' product - but not too many - he delivers with top quality ingredients.

Also, each order form Ben comes with some great literature on how to improve your prostate health.

Quality company with a top notch product that I believe is one of the top 3 in the world.
Ben's Total Health For The Prostate Lab Report: